Effective Advocacy. Compassionate Service.
Taking Care of You
Readily Available When You Need Support
Personal Injury & Probate Attorney
Serving Greenville, South Carolina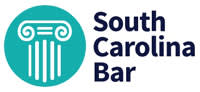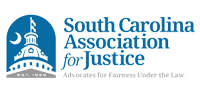 Hunter W. Morris
Attorney at Law
Since his admission into the State Bar of South Carolina in 2006, Hunter has provided clients with sound legal advice and representation for their legal matters. His previous firm's primary focus was personal injury, while his dad was also a practicing personal injury attorney in Kentucky for 45 years. When he decided to leave the firm to begin his own private practice, he did so out of a commitment to working with clients on a more one-on-one level. Now, he has established a firm that carries an excellent reputation among clients and colleagues alike. Previous clients continue to refer Hunter for legal services and representation on a multitude of cases, including personal injury, family law, and issues of probate.
MORE ABOUT HUNTER
Kayla S. Holtzclaw
Litigation Paralegal / Office Manager
Kayla has worked for Hunter W. Morris, Attorney at Law, since its opening in 2010, however, she began her legal career in 2004. Kayla often splits her roles in the office acting as our Office Manager taking care of all bookkeeping matters in the firm, but more importantly, she is our litigation paralegal. Her primary focus is family law and probate law. If your personal injury case goes into litigation, Kayla will oversee all pleadings, mediation preparation, and trial work regarding your case.
MORE ABOUT KAYLA
An Attorney You
Can Confide In
Reliable Accessibility
When you work with the legal team at Hunter W. Morris, Attorney at Law, you can expect consistent accessibility to Hunter and his paralegal, Kayla. The team takes this approach because they understand that not all legal matters can "wait until the morning." If you need immediate assistance, Hunter and his team will do everything they can to get started on your case as quickly as possible.
Persistence in Excellence
Hunter often meets clients whose cases have been passed from lawyer to lawyer because they think it may be "hopeless." That won't happen when you decide to work with Hunter W. Morris, Attorney at Law. Though every situation is different and should be looked at on a per-case basis, he will do everything he can to pursue a positive result in your favor so you can move forward in life.
"This firm is simply fantastic!! They are extremely knowledgeable and very caring. Getting an estate through probate can be very daunting but they provided a smooth path. I highly recommend this firm."
-ROBERT M.
"Hunter and his team are exceptional in their understanding of the law and walking you through what is expected and what is to come in the future. I have PTSD, and this firm looked after my interest and took care of me with patience. I will certainly use them in the future if and when needed."
JERRY B.
"Wonderful experience. Very informative and helpful. I highly recommend Hunter Morris and his staff!!"
-KAREN F.
Guiding You Toward Strategic Decisions
Attorney Hunter Morris' extensive experience with personal injury, family law, and probate cases in Greenville, South Carolina, can be the tool you need to increase your chances of achieving a successful outcome.
Big decisions must be made when you've been injured due to someone else's negligence. Likewise, the choices you make when going through a divorce, such as dividing assets or settling on a child custody plan, will impact you for months and years to come.
If you have become injured in an accident to the point of immobility, you likely will not be able to return to work until you have reached a full recovery. If your accident was caused by the negligent actions of another such as texting and driving, you may be entitled to compensation that can cover your lost wages while you recover.
When you need an attorney for important matters including divorce or probate, you'll want someone that's not only experienced and knowledgeable about the law, but someone that will listen to what you have to say so your goals can be met by the conclusion of your case.
If you live in Greenville, South Carolina, don't expect Hunter to treat you like "just another client." His top priority will be to ensure you receive honest guidance and feel comfortable from start to finish.
With service throughout Upstate South Carolina, including the communities of Anderson, Pickens, Laurens, and Spartanburg, clients faithfully return to Hunter W. Morris, Attorney at Law, and his team because they know they'll receive outstanding service at every turn. Reach out to his office today to schedule a free consultation!